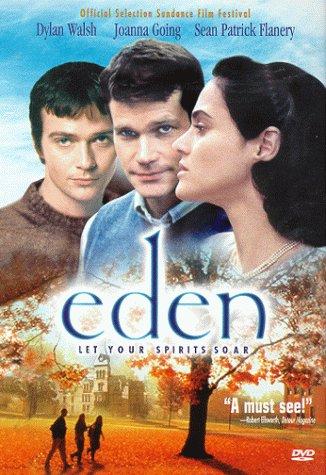 Eden: End Credits from an Unreleased Score
Play Eden End Credits:
In 1975 during the time when I was on the road with Hall and Oates, I had the opportunity to score my first feature film, Apple Pie. It was written and directed by my old friend Howard Goldberg. I was definitely learning on the job (though I felt that way through much of my career). The score was done largely on a very early synth(Arp 2600) and for the opening cue I did a vocal imitation of a hi hat cymbal groove. Daryl and John and the rest of the Hall and Oates band agreed to come into the studio and jam on one of the cues for a street dance scene. Coming up with music to support this off beat film was a lot of fun, and the contrast with the lifestyle of being on the road was part of what convinced me to pursue film composing.
Cut to 20 years and a whole lot of scores later, I scored Howard's film Eden in 1996. A film that was supported by the Sundance institute, it starred Joanna Going, Dylan Walsh and Sean Patrick Flannery. This score is a favorite of mine, partially because it's very different than many of the scores for which I've become known. A delicate acoustic score performed by a small orchestra, I actually had the time to write out the orchestrations myself which was also rare. Shirley Walker agreed to conduct and the recording was a pleasure. I hope you enjoy the end credit cue which incorporates several of the films main motifs.